Program includes
William Tell Overture by Rossini, Carmen Fantasy by Bizet,
"Moonlight" Sonata by Beethoven,
Selected Opera Arias and Korean Art Songs
Tickets: $50, $20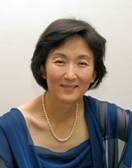 Prof. Myung H. Chung
Professor at University of Wisconsin at Whitewater, WI
Doctor of Musical Arts at Manhattan School of Music, NY
Master's and Bachelor's degrees at the Julliard School, NY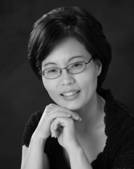 Prof. Sojung Lee Hong
Professor at Judson University, Elgin, IL
Doctor of Musical Arts at University of Illinois at Urbana-Champaign
Master's and Bachelor's degrees at Seoul National University, Korea
Prof. Jeong Soo Kim
Professor at Northern Illinois University, IL
Doctor of Musical Arts at Eastman school of music, Rochester, NY
Master's degree at New England Conservatory, Boston, MA
Bachelor's degree at Seoul National University, Korea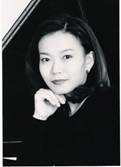 Dr. Inah Choi
Piano faculty at Music Institute of Chicago
Doctor of Musical Arts at the Peabody Institute, Baltimore, MD
Master's and Bachelor's degrees at Indiana University, Bloomington, IN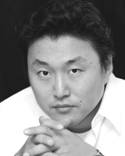 Jin-Whan Byun, tenor
Professor at Kean University, Union, NJ
Master's degree at Indiana University, Bloomington, IN
Bachelor's degree at Seoul National University, Korea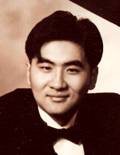 Yoahn Kwon, piano
Master's and Bachelor's degrees at Mannes School of Music, NY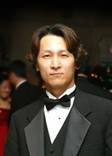 Won Jeong Park
Mater of Ceremony
Master's and Bachelor's degrees at University of Illinois at Urbana-Champaign

We would like to invite you to a special musical event, 'Eight Hands Piano Concert' on Saturday, Feb 16, 7:30 p.m., at North Shore Performing Art Center, Skokie.
Proceeds from this concert will fund scholarships for Korean students with degrees in music who wish to gain a foot-hold in the western world of music.
The Korea Times of Chicago will be involved in this process of selecting exceptionally talented young musicians from Korea. Judson University will provide resources so that the best from Korea can enrich their music skills with study in our city.
Four women pianists will perform the arrangements of William Tell Overture and Carmen Fantasy. Other selections will include opera arias and Korean folk songs, as well as 'Moonlight' sonata by Beethoven and some piano duo works.
We appreciate you participation and support in the "Eight Hands Piano Concert".
This evening of stunning music will help others provide similar experiences in the future.
Sojung Lee Hong
Assistant Professor of Piano
Judson University