Concert Program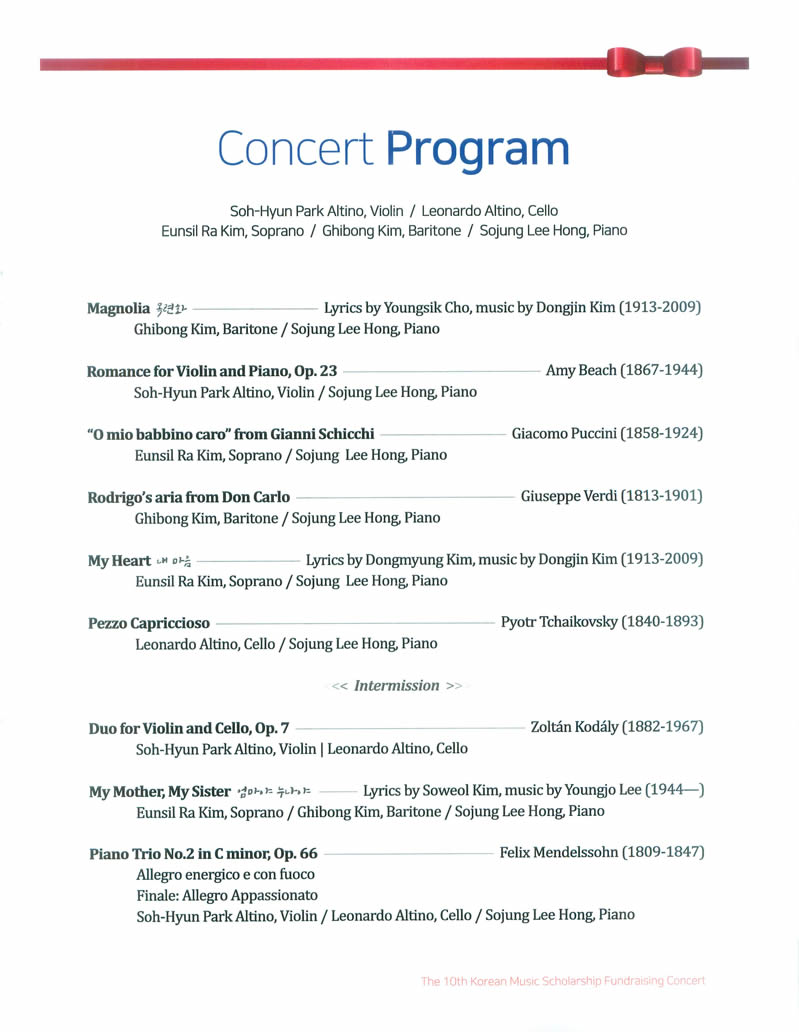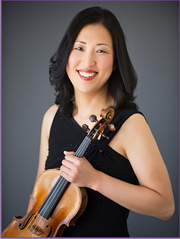 Soh-Hyun Park Altino, violin
Korean-born violinist Soh-Hyun Park Altino is highly regarded as a gifted teacher and a versatile performer of solo and chamber music. Praised for her "poise and precision," her concert engagements have taken her to Brazil, Colombia, Germany, Korea, Venezuela and throughout the United State, and to such festivals as Yellow Barn, Kneisel Hall, Tanglewood, Duxbury Music Festival, Festival de Inverno Campos do Jordão and Festival Virtuosi in Brazil, and the Academy y Festival Nuevo Mundo in Venezuela.
Soh-Hyun has collaborated with such artists as Monique Duphil, Oleh Krysa, Laurie Smukler, Suren Bagratuni, Steven Mackey, and Jasper de Waal among others.
Prior to joining the faculty of the University of Wisconsin-Madison Mead Witter School of Music in 2015, she served as associate professor of violin and chamber music at the University of Memphis for fourteen years, where she regularly performed as a member of the Dúnamis Trio and the Ceruti Quartet. Soh-Hyun also directed the String Intensive Study Program at the Master Works Festival for eleven summers, and has given master classes at universities in the U.S. and abroad.
She is a strong advocate of continuing education of performers and teachers, and to that end, she has presented professional development sessions and held forums and clinics for violin teachers and their younger students.
Her main teachers include Violaine Melançon at the Peabody Institute and Donald Weilerstein at the Cleveland Institute of Music, where she earned her bachelor's, master's, and the doctor of musical arts degrees.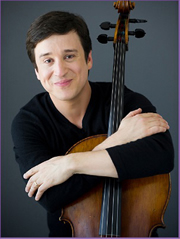 Leonardo Altino, cello
Born in Pernambuco, Brazilian cellist Leonardo Altino began his musical studies at the age of six and gave his orchestral debut performing the Saint-Saens Concerto No. 1 at age eleven. His national breakthrough came when Leonardo was the youngest winner at the Jovens Concertistas Brasileiros, a prestigious competition in Rio de Janeiro, which led to performances with every major orchestra in his home country.
Praised by the Strad Magazine for his "exceptional musical intelligence and an exceptionally cultivated sound," Leonardo was the First Prize winner at the International Cello Competition in Viña Del Mar, and has since appeared as soloist and in recitals throughout Argentina, Brazil, Chile, Colombia, Denmark, Greece, Italy, Korea, Taiwan, Uruguay, Venezuela and the United States.
A dedicated pedagogue, Leonardo has taught in numerous festivals around the world and was recently appointed Associate Lecturer of Music at Wheaton College in Chicago.
Leonardo studied at the New England Conservatory of Music, the Detmold Musihöchschule, and the University of Illinois. His main teachers include Francisco Pino, Aldo Parisot, Marcio Carneiro, Suren Bagratuni and Laurence Lesser.
He presently resides in Madison with his wife, violinist Soh-Hyun Park Altino and son, David.
Sojung Lee Hong, piano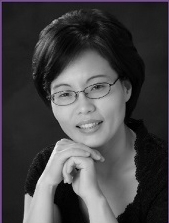 Korean-born pianist Sojung Lee Hong has appeared as an active soloist, collaborative pianist,teacher, and church musician since her appointment in Judson University's music faculty,a Christian liberal arts institution in the Chicago area.
In the past decade, notable public appearances range from a solo recital at Seoul Arts Center, a sacred music concert tour in South Korea, to a piano duo recital in New Jersey to a chamber music recital in Mexico. In additionto her international appearances, she has given over a hundred chamber music recitals with a various range of repertoire at performing art centers, universities, public libraries, and senior residences in the Chicago area. She has given lecture recitals at conferences such as the College Music Society International Conference (2011), the College Music Society Regional Conference(2011), and the Conferences of Illinois State Music Teachers Association (2006, 2009). In her home country, she has taught as a guest artist at the Summer Piano Workshop of Suwon Women's College and at the Eum-youn Summer Piano Academy since 2007.
As Director of the Performance Certificate in Music program at Judson University, she organizes the annual scholarship benefit concert and raises funds to support talented students' education. For the Chicago community, she has helped to organize the Seoul National University Alumni benefit concerts, the Sejong Cultural Society benefit concerts and the Sejong Music Competition, and the charity concerts for Global Children Foundation and Food for the Hungry International.

Hong holds a bachelor's and master's degrees from Seoul National University (magnacum laude) and a doctoral degree in piano performance and literature from University of Illinois at Urbana-Champaign. Her piano teacher at UIUC was Ian Hobson, and the chamber music coaches were Peter Schaffer (violin) and Suren Bagratuni (cello). She also pursued accompanying as her minor under the tutelage of Eric Dalheim. During her doctoral studies, she won the first prize at the Irene Tintner International Piano Competition and was subsequently invited to perform with the Germania Orchestra in Michigan. She has performed concertos with Valley Civic Orchestra, North Shore Philharmonic Orchestra, Judson University Community Orchestra, and Elgin Community College Civic Orchestra.
Currently, she is Associate Professorat Judson University and Music Director at West Alliance Church, IL. Her teaching areas at Judson University include applied lessons, class piano, piano literature, pedagogy, and history & practice of worship music.
Her recent international activities include a solo recital at Seoul Arts Center, teaching as a guest artist at Eum-Youn Summer Piano Academy & Festival in South Korea, and chamber music performances in Mexico and Cambodia.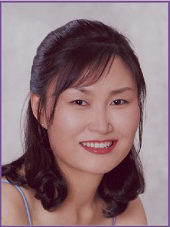 Soprano Eunsil Ra Kim, born in Seoul, Korea, began playing piano at the age of five and taking voice lessons at age eleven. She received a bachelor's degree in voice performance at Seoul National University. While she was studying at Seoul National University she was chosen as a soloist for 'French Art Song Festival' at The National Theatre of Korea and 'American Art Song Festival' at Seoul Arts Center.
Eunsil Ra continued her music studies in Italy at the Academy Jupiter in Genoa and at the National Conservatory of Music, 'Arrigo Boito' of Parma majoring in voice and vocal education. While she attended the conservatory, she performed as a soloist at "Pasqua" Concert at San Giovanni Basilica with the Parma Conservatory Orchestra. While she was active as an art song and oratorio soloist in Italy, her talent and training on keyboard led her to serve as an organist at Evangelic Methodist Church of Piacenza for six years and at Evangelic Methodist Church of Cremona for three years.
Since coming to the United States, she has performed as a soloist at the Chicago Voice Ensemble Concert and the Scholarship Benefit Concert for Korean Young Artists at North Shore Center for Performing Arts in Skokie. She was also a soloist of the oratorio Elijahperformed at Gospel Presbyterian Church in Schaumburg and Creationat Alliance Fellowship Church, Hoffman Estates. She served as a conductor of Korean YWCA Choir in Chicago. Currently, she serves as the conductor of Zion Choir and the Children's Choir at Alliance Fellowship Church, Hoffman Estates, Illinois.
Ghibong Kim, Baritone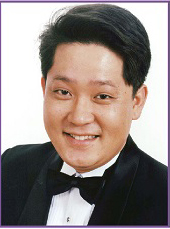 Baritone GhiBong Kim, born in Daegu, Korea, received his Bachelor's de­gree in Voice Performance at Seoul National University. Following this, he went to Parma, Italy to study at "Arrigo Boito" Conservatory, the same school for which Renata Tebaldi and Claudio Abbado at­tended. He graduated with the highest academic honors. He was also the finalist at Tito Schipa Voice Competition in Lecce and Flaviano Lavo' in Piacenza, Italy. His major teachers include Sherrill Milnes and Inci Bashar.
Mr. Kim's first professional appearance in Italy was as Cola in Paer's Camilla at Teatro Regio di Parma. Following this success, he was consequently engaged to sing as Belcore in Elisir d'mor, as Marcello in La Boheme, and as Rigoletto in Rigoletto with the same company. Other roles have included are (Lucia Di Lammermoor), Renato (Un Ballo In Maschera) and Valentine (Faust).
Since moving to the United States, Mr. Kim has been an active performer, not only in operas, but also as an oratorio soloist. Mendelssohn's Oratorio Elijah is his signature oratorio role. In 2006, Mr. Kim made his Chicago debut as Conte in Le Nozze di Figaro at Chicago Chamber Opera with the Northbrook Symphony Orchestra. Other roles include Germont in La Traviata with the Elgin Opera and Morales in Carmen at the DuPage Opera Theater.
For purchasing tickets and sponsorship information,

Ticket $50
Ticket 및 후원 문의 call (630) 730-6370, (847) 890-1655
All proceeds from the concert will be used for scholarship for young artists
본 공연의 모든 수익금은 신인 음악인 발굴과 육성을 위한 장학금으로 쓰여집니다.
Recital Hall, Northeastern Illinois University
(3701 W. Bryn Mawr Ave. Chicago, IL 60646)
Google Map
News Coverage
News Magazine News - Concert highlight: https://youtu.be/39WnGfotKHo
Video recording and editing by Wonjung Park
April 15, 2017

목련화 (김동진)
https://youtu.be/0mUI962N2NE

Romance by Amy Beach
https://youtu.be/4LgcmbNCtBw

"O mio babbino caro"
https://youtu.be/cP9pkSgN24A

Rodrigo's aria from Don Carlo
https://youtu.be/DymNU-m-uVA

내 마음 (김동진)
https://youtu.be/NDcWYSFQPiA

Pezzo Capriccioso by Pyotr Tchaikovsky
https://youtu.be/y5PXPHRhBx0

Duo for violin and cello by Kodaly
(Not posted)

엄마야 누나야 (이영조)
https://youtu.be/KLngCPUugpg

Mendelssohn Piano Trio No 2 - Allegro energico e con fuoco
https://youtu.be/oo6FWN6l-aY

Mendelssohn Piano Trio No 2 - Finale: Allegro Appassionato
https://youtu.be/Pzdixz_jhUQ
미래를 여는 음악회 후원자님께

지난 토요일 궂은 날씨에도 불구하고 제10회 미래를 여는 음악회에 참석해 주신 분들께, 그리고 사정상 음악회 참석은 못하셨지만 장학기금에 후원해 주신 후원자님들께 지면으로나마 감사의 인사를 드립니다.

우천으로 도로 사정이 좋지 못해 음악회의 앞부분을 듣지 못하신 분들이 계신 줄 압니다. 그 분들을 위해, 그리고 다시 한번 지난 토요일의 감동을 여러분들과 나누고자 박원정 PD가 제작한 연주 실황 동영상 링크를 보내드립니다. 아울러 연주회 프로그램이 매우 탄력있게 구성되어 관객의 몰입을 강하게 유도했고, 각 곡 간의 흐름도 연결과 대조를 적절히 병행해가며 유연했다는 박 PD의 소감도 들었습니다.

지난 10년 동안 이 장학사업에 동행해 주신 후원자님들께 다시 한번 진심으로 감사드리며, "나" 아닌 "남"을 위해 마음과 지갑을 함께 열어주신 모든 분들의 가정에 하나님의 크신 축복이 늘 함께 하시길 기도드립니다.


이소정 드림
May 4, 2017

Performers:
Leonard Altino, cello / Soh-Hyun Park Altino, violin /
Sojung Lee Hong, piano / Eunsil Ra Kim, soprano / Ghibong Kim, baritone
After the concert - April 15, 2017 Recital Hall, NEIU
(photo by: Hyun Jae Ihm)
---