Concert Program
PROGRAM

Liebesfreud (Love's Joy)
Sergei Rachmaninoff
Hungarian Dances, No.1 & 5
Johannes Brahms
Fantasie-Impromptu in C# minor
Frédéric Chopin
Korean art songs ---
Spring Maiden / Swing / Secret Place / Come!
Ganggangsullae (Korean Circle Dance)
Misook Kim
Spring from The Four Seasons of Buenos Aires
Astor Piazzolla
Liebertango
Astor Piazzolla
Danse russe (Russian Dance) from
Three Movements from Petrushka
Igor Stravinsky
Tarantella from Suite No.2, Op. 17
Sergei Rachmaninoff
William Tell Overture
Gioachino Rossini
INVITATION LETTER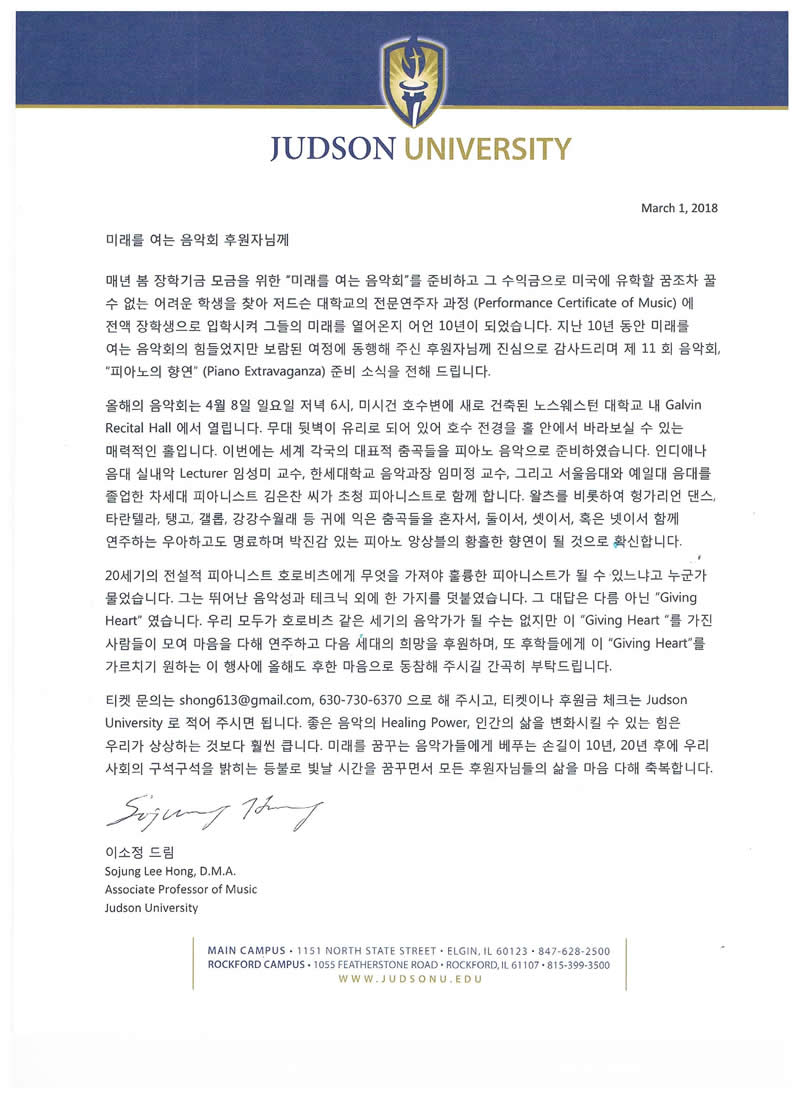 Sojung Lee Hong, piano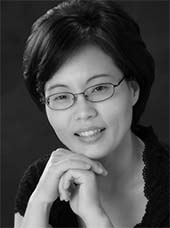 Korean-born pianist Sojung Lee Hong has appeared as a soloist, collaborative pianist, teacher, and church musician since her appointment to the music faculty of Judson University, a Christian liberal arts institution in the Chicago area. In the past decade, notable public appearances range from a solo recital at Seoul Arts Center, South Korea, to chamber music concerts in Mexico, South America, and Asia. In addition to her international appearances, she has given numerous chamber music recitals with a wide variety of repertoire in the Chicago area.
She has given lecture recitals at conferences such as the College Music Society Conference and the Illinois State Music Teachers Association. In her home country, she has taught at Suwon Women's College and Eum-Youn Summer Piano Academy & Festival. She has also served as an adjudicator in music competitions and scholarship auditions in Chicagoland area and South Korea.
As Director of the Performance Certificate in Music program at Judson University, she organizes the annual scholarship benefit concerts and raises funds to support the education of talented music students. For the Chicago community, she has helped to organize benefit concerts for the Sejong Cultural Society, the Global Children Foundation, and Food for the Hungry International.
Hong holds both bachelor's and master's degrees from Seoul National University, South Korea (magna cum laude), and a doctoral degree in piano performance and literature from University of Illinois at Urbana-Champaign. She has regularly appeared as a concerto performer with Valley Civic Orchestra, North Shore Philharmonic Orchestra, and Judson Orchestra. Her recent Mozart concerto performance was given at the fortepiano, a replica of a period instrument from Mozart's era, which was sponsored by Stateline Music Foundation. Currently, as Associate Professor of Music at Judson University, she teaches piano, piano literature, and pedagogy. She was honored as the recipient of the Margaret Hillis Award for the Arts at the 2017 YWCA Elgin Leader Luncheon. In 2017, she was also recognized by Judson University for her excellent contributions to the music department over the years.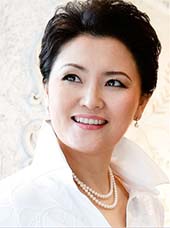 Mi-jung Im, DMA, is one of the most prominent pianists from Korea. Her top awards include the first prize at the 1997 San Antonio International Piano Competition in the United States and the first prize at Dong-A Piano Competition in Korea. Since her debut recital in Seoul and New York City, she has appeared over 300 concert stages internationally as a soloist and a chamber musician, such as with American Symphony Orchestra at Avery Fisher Hall at Lincoln Center, New York City, George Enescu Romanian Orchestra, the Sliven Philharmonic of Bulgaria, the KBS, and the Seoul City Orchestra; and recital engagements include Carnegie Recital Hall, Kennedy Center in Washington D. C., Los Angeles, Chicago, Toronto, and Salzburg, Austria.
Her engagements in 2005 include a tour in China, and 'One Nation' tour in both North and South Korea, making her the first pianist to make such recital appearance in both North and South since the Korean War.
Dr. Im was recently the guest soloist with United Nations Orchestra, performing Rachmaninoff Piano Concerto No. 2 in Music for Peace concert. She has served as a committee member of South Korean Presidential committee on Education Innovation of Korea. Dr. Im also writes as the columnist for Wall Street Journal Korea. Her diverse engagements includes annually directing the Green Concert in DMZ and Music for Peace concert series (with United Nation Orchestra), which advocate for environmental and social peace through the music. Currently she serves as the professor in music department at Hansei University in Korea.
Dr. Im received her BA in music performance from Seoul National University, MM from the Juilliard School, and DMA from State University of New York at Stony Brook.

Sung-Mi Im, piano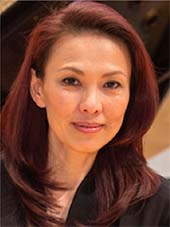 A native of Korea, Sung-Mi Im began her piano studies with her mother at the age of three. After making a successful debut with Daegu Symphony Orchestra at age eight, she pursued undergraduate studies at Seoul National University, and her master's degree in performance under the Dean's Scholarship at Boston University. She has won numerous competitions including the Dong-A Newspaper Competition, Ye-Um Chamber Music Competition in Korea, and the Kahn Award in Boston.
Appearing in many international festivals, Im has won praises from audiences and critics alike from Kusatsu Music Festival, Moon Beach Festival in Japan, Seattle Chamber Music Festival, Sitka Music Festival in Alaska, Bargemusic in New York, Chamber Music International in Dallas, Tucson Chamber Music Festival and Kuhmo Chamber Music Festival in Finland, and the Great Mountains Music Festival in Korea among others. "Her touch, phrasing, and sense of balance were magic" (Tucson Citizen), and the Anchorage Daily News called her performance "stunning."
Im has given solo and chamber music recitals in London, Montreal, Dallas, Seoul, and New York; these, along with appearances with orchestras in Korea, Bloomington Symphony Orchestra in Bloomington, Indiana, and the Jupiter Symphony in New York City, were met with much acclaim.
Im has been an active member of the Bloomington music community since 1999. In addition to her wide range of solo and chamber performances, she premiered P.Q. Phan's Duo Concertante for Violin and Piano with Chamber Orchestra with her late husband, violinist Ik-Hwan Bae, joined by the New Music Ensemble of the Jacobs School of Music, and collaborated with the Indiana University Ballet Department including the Stravinsky Capriccio for Piano and Orchestra.
She taught piano at Yonsei University in Seoul, Korea, and is currently on the faculty in the department of Chamber and Collaborative Music at the Jacobs School of Music.
Eunchan Kim, piano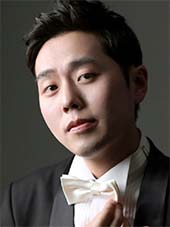 Pianist Chan Kim was born in Daegu, South Korea. Since he was at the age of four, he started to play the piano. He won numerous national competitions, including the top prize of Joongang Music Concours, and was a semi-finalist of Vianna da Motta Competition in Portugal.
He studied at Seoul National University for his Bachelor of Music with Hyung Bae Kim, and after he graduated with honor, he came to study in the states. With Buttenwieser scholarship, he received his Master of Music at New England Conservatory studying with Wha Kyung Byun and HaeSun Paik, and he earned his Artist Diploma at Yale School of Music under the tutelage of Peter Frankl with Stephen Hendel full scholarship. To serve his 2-year military duty, he had to come back to his country, and he was selected as a piano player to work at the Ministry of National Defense Orchestra. Now, Mr. Kim returned to Baltimore to study again with Benjamin Pasternack pursuing Graduate Performance Diploma at Johns Hopkins University's Peabody Institution.
He has appeared at major concert venues in South Korea, including Seoul Arts Center, KBS 1 Classic Radio, Sejong Center, Kumho Art Hall, and Youngsan Art Hall, and he had recitals that sponsored by Yamaha Music Korea and Kumho Asiana Cultural Foundation. Not only in the South Korea, but also in Boston, New Haven, Baltimore and Shenzhen in China, he has been playing solo and chamber concerts.
He had master classes with prominent musicians in the world such as Choong-mo Kang, John O'Conor, Robert Levin, Klaus Hellwig, Norman Krieger, Edward Auer, Yong-Hi Moon, Kaya Han, Gerald Fauth, Jan Gottlieb Jiracek, Fabio Bidini, Boris Berman, and Hung Kuan Chen. Moreover, as a passionate chamber musician, Mr. Kim has studied with Paul Biss, Claude Frank, Hyo Kang, Kikuei Ikeda and Clive Greensmith of 'Tokyo String Quartet'.

Ghibong Kim, Baritone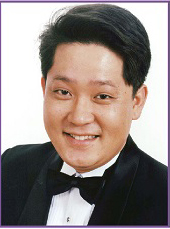 Baritone GhiBong Kim, born in Daegu, Korea, received his Bachelor's de­gree in Voice Performance at Seoul National University. Following this, he went to Parma, Italy to study at "Arrigo Boito" Conservatory, the same school for which Renata Tebaldi and Claudio Abbado at­tended. He graduated with the highest academic honors. He was also the finalist at Tito Schipa Voice Competition in Lecce and Flaviano Lavo' in Piacenza, Italy. His major teachers include Sherrill Milnes and Inci Bashar.
Mr. Kim's first professional appearance in Italy was as Cola in Paer's Camilla at Teatro Regio di Parma. Following this success, he was consequently engaged to sing as Belcore in Elisir d'mor, as Marcello in La Boheme, and as Rigoletto in Rigoletto with the same company. Other roles have included are (Lucia Di Lammermoor), Renato (Un Ballo In Maschera) and Valentine (Faust).
Since moving to the United States, Mr. Kim has been an active performer, not only in operas, but also as an oratorio soloist. Mendelssohn's Oratorio Elijah is his signature oratorio role. In 2006, Mr. Kim made his Chicago debut as Conte in Le Nozze di Figaro at Chicago Chamber Opera with the Northbrook Symphony Orchestra. Other roles include Germont in La Traviata with the Elgin Opera and Morales in Carmen at the DuPage Opera Theater.
For purchasing tickets and sponsorship information,

Ticket $50/$30/$20
Ticket 및 후원 문의 call (630) 730-6370, (847) 890-1655
All proceeds from the concert will be used for scholarship for young artists
본 공연의 모든 수익금은 신인 음악인 발굴과 육성을 위한 장학금으로 쓰여집니다.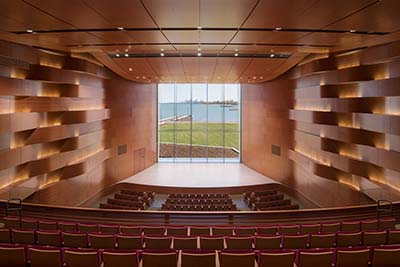 Galvin Recital Hall, Northwestern University
(70 Arts Cir Dr, Evanston, IL 60208)
Google Map
---